RE/MAX Hot Air Balloon - Northern California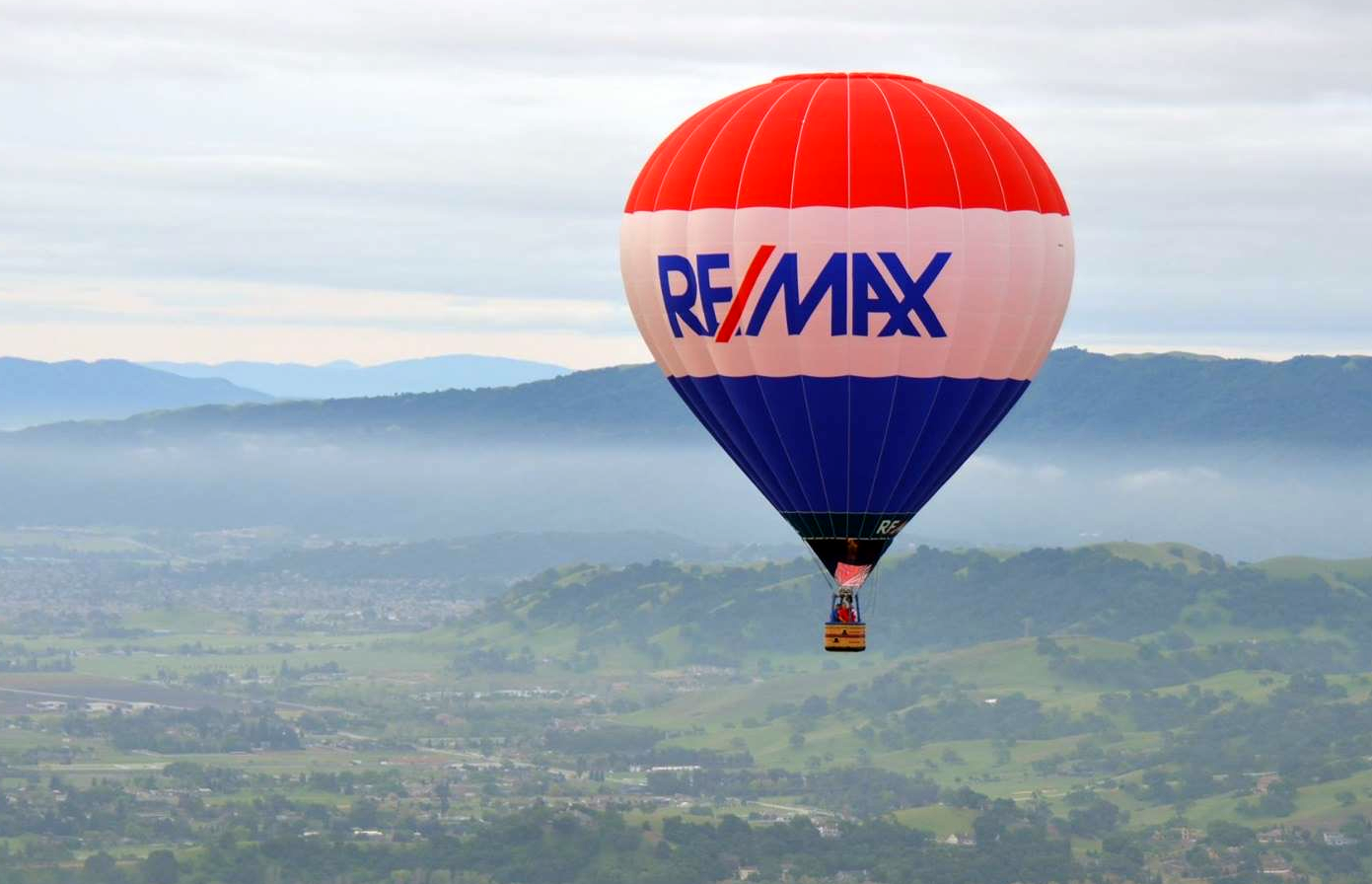 The RE/MAX Hot Air Balloon flying over Morgan Hill California
Our Northern California RE/MAX Hot Air Balloon was manufactured in 2014 by Lindstrand Balloons in Galena IL. It is 83 feet tall and has a volume of 90,000 cubic feet (or 90,000 basketballs). In addition to the massive standard RE/MAX logos, we have smaller RE/MAX logos down low in the blue creating four side visibility. As if that were'nt enough, our basket feaures beautiful red and blue woven wicker, beautiful blue leather bolsters and embroidered RE/MAX covers for the uprights for unsurpassed RE/MAX name visibility.
Easily the most recognized symbol in real estate, and one of the most instantly recognized corporate logos in the world, the Northern California RE/MAX® Hot Air Balloon travels annually to events from Fresno in California's central valley all the way to the Oregon border.
Just some of the many events where the RE/MAX Balloon has made an impression:
Color the Skies Balloon and Kite Festival
Clovisfest
Lodi Field and Fair Day
Redding Airshow
Sonoma County Hot Air Balloon Classic
Wings of History Museum - Flyin and Open House
Del Norte County Independance Day Celebration
Wings Over Wine Country Airshow
Chico Airshow
Meet the Machines!
Great Reno Balloon Race (Loan to Nevada Region)
Promotional Uses of the RE/MAX Hot Air Balloon:
Sporting events, parades, regional retreats RE/MAX Celebrations
Recruiting events, music/art festivals
Concerts, major balloon events
Fairs, festivals and exhibitions
Charity fund-raisers and promotions
RE/MAX Balloon Tethered Rides
If you really want to make an impression, tethered rides is the way to go. The advantage with tethering is that the RE/MAX Balloon will remain on site in one location for up to three hours. During this time, it is likely thousands of people will pass by and stop in, just to see what's going on. The higher traffic you expect in the area, the better your impression. This opens the door for your RE/MAX office to gain the essential visibility needed to garner new leads and listings.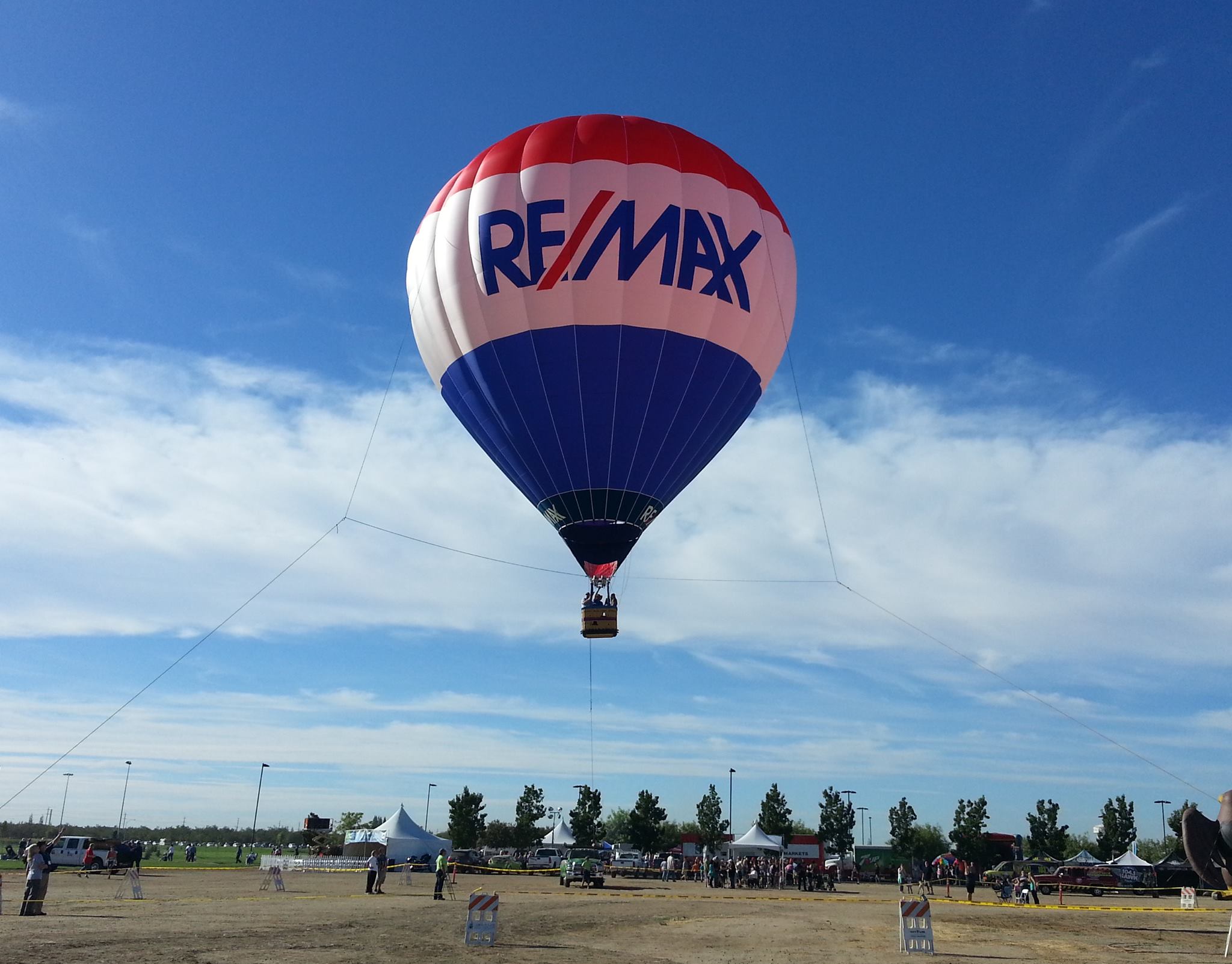 The RE/MAX Hot Air Balloon giving tethered rides at a festival
long after all of the other balloons had flown away
The Northern California RE/MAX Balloon is available and is always scheduling new events. RE/MAX offices, community organizations and local governments with a desire to feature the RE/MAX Balloon at their events should contact the Northern California RE/MAX Balloon Team at:
RE/MAX Ballooning - Northern California
P.O. Box 661932 - Sacramento, CA 95866-1932
(916) 922-9253